Elba London Lingerie – Product Presentation Film – 2018
Elba London Lingerie – Product Presentation Film – 2018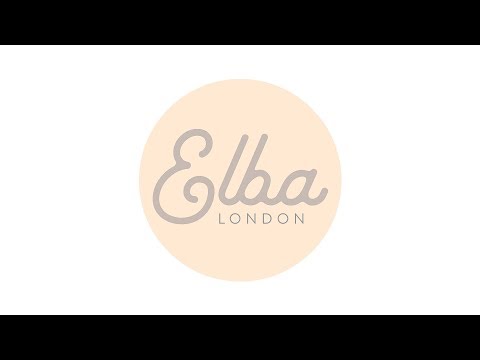 Client: Elba London
Produced and Filmed by: PAVZO LTD, London. ®©2018
Audio recording and mixing by: PAVZO LTD, London
Motion graphics:: by PAVZO LTD, London
Colour grade by: PAVZO LTD, London
CHN:: 08210198
E:: hello@pavzo.com
M:: +44 7583 26 72 52
W:: http://www.pavzo.com
FB:: https://www.facebook.com/PAVZOLondon
V:: https://vimeo.com/pavzo
THE DAILY BRA STRUGGLES ARE ALL TOO REAL.
Here at Elba London we understand how frustrating it can be when you can't find a bra that works with your needs and that's why we're redefining the front fastening bra. We're introducing a patented fastener in timeless designs fusing the best elements of style and comfort, sports and luxury to bring you a bra that combines function and aesthetics and promises to make life that little bit
easier.
WE ARE LISTENING
Our experienced design team is listening to women across the country. Designed by women for women our mission is to deliver:
bra icon better fit
THE BETTER FIT
Soft, supportive underband (with no underwire!) Perfect cup coverage, Flattering designs, BETTER FUNCTION
Patented easy front-fastener, Non-slip adjustable straps, MORE COMFORT, Ultra soft fabrics, Comfortable support, No scratchy lace… PLUS, SUPER COMFORTABLE SMOOTH FIT MATCHING PANTIES.
Lingerie has the power to make women feel beautiful and confident yet so many women with arthritis or any kind of dexterity or mobility challenges are unhappy with their existing bras.The daily task of putting on a bra becomes a daily challenge.
I'm Judith Cook, and as a woman I felt that there had to be a better bra for these women, and that's why I founded Elba London Lingerie.
Our mission is to offer elegant and innovative lingerie to any woman with dexterity or mobility challenges… combining easy fastening, easy comfort and modern styling. Together with Eva Lai, an experienced lingerie designer and technician who's worked both at the designer end of lingerie with brands such as Agent Provocateur but also with more specilaised brands focusing on plus sizing, Elba London is listening to these women
Our innovative magnetic fasteners combined with ribbon finger loops offers easier fastening, the quality underbust band supports
without the use of underwires, we have wider front adjusting straps, soft stretch cotton modal together with sheer mesh for comfort and style, a choice of colours with tagless printed labels, plus flattering matching panties.
Our prototype is ready and we'll now move to fit and grading, perfecting the patterns for optimum comfort, and get it in front of lots of women to ensure we've got it just right. As we continue to talk with women we look forward to playing an active role in offering function and style to them all whatever their ability or age, no compromises, no making do just helping them to feel good and look sensational.
Official Website: https://www.elbalondon.com/
Instagram: https://www.instagram.com/elbalondon/
Facebook: https://www.facebook.com/elbalondon
Twitter: https://twitter.com/ElbaLondon
Copyright ©2019 PAVZO /PAVZO LTD, London/
All rights reserved. Unless otherwise indicated, all materials on these
pages are copyrighted. No part of these images, texts, work or videos
may be used for any purpose without explicit authorization from PAVZO LTD. Reproduction, modification, storage or archival of any work in any form or by any means, is strictly prohibited without prior written permission.
.
.
.
.
#PAVZO #elbalondonlingerie #producer #London#filmdirector #audiorecording #soundengineer #photography #videography
#lovemywork #lifeonset #celebrityinterviews #photoshoot #profoto #studiolights #corporate #events #headshots #testimonials #professionalservices #postproduction #documentaries #TVCommercials #EditorialPhotography #lights #FashionFilms #MusicEvents #internationalservices #localservices #elbalondonbrand #elbalondonbraproduct
TAGS::
PAVZO, Elba London Lingerie, Producer, London, Filming, Film Director, Audio Recording, Sound Engineer, Photography, Videography, Love My Work, Life On Set, Celebrity Interviews, Photoshoot, Corporate, Events, Headshots, Testimonials, Professional Services, Post Production, Documentaries, TV Commercials, Editorial Photography, lights, international services, local services, elba london brand, elba london bra product
#pavzotv #pavzotvfashionchannel #pavzofashionchannel #pavzotvchannel
#biggestfashionvideochannelworld
pavzo tv, pavzo tv fashion channel, pavzo fashion channel, pavzo tv channel,
biggest fashion video channel in the world