FashionTV presents – PAVZO – GREASE 3 – FTV HOT – 4K REMASTERED
FashionTV presents – PAVZO – GREASE 3 – FTV HOT – 4K REMASTERED
Another one of my fashion films to show. It was also one of my most watched one after its broadcast on Fashion TV Network Channel.
Enjoy!
THE TEAM::
Fashion Photography and video edit by PAVZO @pavzo_
Set desig and Lights:: PAVZO LTD, London
Second Camera OP:: @4kshooters
Model:: Mariana for BAD MM
MUA:: @ekamua
Hair:: @charlottekraftmanmakeup
Final Image Edit:: @pavzo_ & @imagefactorystudio
Broadcast by:: @fashiontv
Location:: Shadwell Studios, London
Published by PAVZO Ltd London
Location:: London, UK
Music:: "Tunnel Vision" Single by ©Justin Timberlake from the album The 20/20 Experience
Released – June 14, 2013 /Format – Digital download/; Recorded @ Larrabee Studios (North Hollywood) Label:: RCA, Licensed by FashionTV.com
Cinematography and Video Edit by:: ©®PAVZO LTD, London UK – http://www.pavzo.com
Music Background, Audio Copyrights and Clearance arranged by:: ©®Fashion Television Network – FTV – http://www.ftv.com
All other trademarks and content are the property of their respective owners!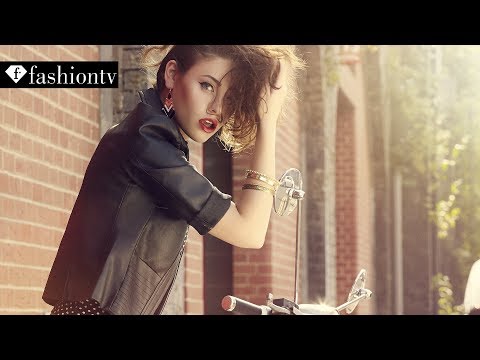 .
.
.
.
.
.
#pavzo #london #fashion #photography #film #ftv #fashiontv #tvchannel #fashionvideography #production #sexymodel #fashionistas #fashionbloggers #model #gorgeousmodel #smashingmodel #setlife #studiolife #videography #broadcast #editorialshoot #grease3 #editorial #lovemyteam #studiowork #4Kresolution #UHDresolution #remastered
#pavzotv #pavzotvfashionchannel #pavzofashionchannel #pavzotvchannel
#biggestfashionvideochannelworld
pavzo tv, pavzo tv fashion channel, pavzo fashion channel, pavzo tv channel,
biggest fashion video channel in the world