Hornton Chamber Orchestra – Sergei Rachmaninoff – Symphony No. 2 in E minor, Op. 27 – 4K
Hornton Chamber Orchestra – Sergei Rachmaninoff – Symphony No. 2 in E minor, Op. 27 – 4K
Yet again I had the honour to produce and execute the filming of the amazing Piano Concert by Sunny Li with The Hornton Chamber Orchestra!!
The event took place at the of the most beautiful Music Halls in London – The Cadogan Hall 🎼🎹🤘🏻🎸🥁🎷 With the smashing Sunny Li /Steinway Artist/ and of course my dear friend and amazing conductor – Jack Wong. Some pieces of live stream /on Insta/ were posted later on that night.
Stay tuned for the full concert video!
Event Info::
PARTS::
01. Frank Bridge – Three Sketches – Rosemary/April/Valse Capricieuse
02. Ludwig van Beethoven – Piano Sonata No. 8 in C minor, Op. 13 (Sonata Pathétique)
03. Franz Liszt – Années de pèlerinage Venezia e Napoli S.159 – Tarantella
04. Frédéric Chopin – Andante spianato et Grande polonaise brillante, Op. 2
05. Encore – Jay Chou – Lu Xiao Yu
06. Sergei Rachmaninoff – Symphony No. 2 in E minor, Op. 27
Performed by::
– Hornton Chamber Orchestra
– Sunny Li – piano
– Jack Wong – conductor
Produced by:: PAVZO for PAVZO LTD, London
Production Date:: 27 May 2018
Production Location:: Cadogan Hall
Production Location:: 5 Sloane Terrace, Belgravia, London SW1X 9DQ
Sound Engineer:: James Waterhouse
Sound Engineer Assistant:: Jake Dickson
Production Manager – Cadogan Hall – Phil Jackson
2nd Production Manager – Cadogan Hall – Harry Spillett
Assistant Production Manager – Cadogan Hall – Roz Malyon
Technician – Cadogan Hall – Ben Allen
Visual graphics and video editing – PAVZO LTD, London
Audio Mastering and Mix – PAVZO LTD, London
© 2018 PAVZO LTD, London
® 2018 PAVZO LTD, London
All Rights Reserved
All rights reserved. Unless otherwise indicated, all materials on these pages are copyrighted. No part of these images, texts, works, videos or graphics may be used for any purpose without explicit authorization from PAVZO LTD, London. Reproduction, modification, storage or archival of any work in any form or by any means, is strictly prohibited without prior written permission.
Should you have any questions or you would like to have your performance filmed, please feel free to use the contact details below:
hello@pavzo.com
WWW.PAVZO.COM
Details
The exceptional young Chinese pianist Sunny Li comes to Cadogan Hall, bringing with her some of the most brilliant classical pieces. A Steinway Artist, and endorsed by the Arts Council England, Sunny has performed in major concert venues and has won prestigious awards such as the Third Rising Star International Piano Competition, Schoenfeld International Piano Competition, British Royal Northern College of Music Concerto Competition, the 56th Grotrain-Steinweg Schumann International Competition and China-International Piano Open Competition.
In 2016, Sunny's new album Sunny Li Piano was released and the album was ranked as one of the top best-selling classical albums on Amazon. Sunny has been interviewed by Classic Finland, Sino Radio London, GB Times and Pianist Magazine. Her piano video was posted by Classic FM with over a million views that caused a social media storm.
Sunny will be displaying her incredible virtuosity in this emotionally charged performance, which also features the Hornton Chamber Orchestra.
Website:: https://www.sunnylipiano.com
Website:: http://www.horntonchamberorchestra.com/about-us/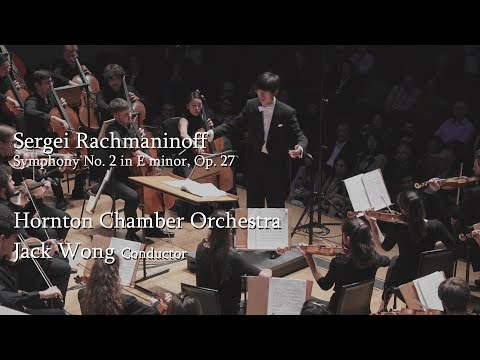 .
.
.
.
.
.
.
#pavzo #london #producer #videography #filming #video #music #hall #cadoganhall #sunnyli #piano #steinwayartist
#classicmusic #liveperformance #lifeonset #lovemyjob #exceptionalmusicians #liveconcert #classicalmusic #cadoganmusic #HorntonChamberOrchestra #JackWong #conductor #FrankBridge #LudwigvanBeethoven #FranzLiszt #FrédéricChopin #SergeiRachmaninoff #JayChou #symphony #4K #UHD
.
.
.
.
.
.
.
.
.
.
.
.
.
.
.
.
.
.
pavzo, london, producer, videography, filming, video, music, hall, cadogan hall, sunny li, piano, steinway artist, classical music, live performance, life on set, love my job, exceptional musicians, live concert, classical music, ultra high definition, 4K, cadogan music, Horton Chamber Orchestra, Jack Wong, Conductor, Frank Bridge, Ludwig Van Beethoven, Franz Liszt, Frederic Chopin, Sergei Rachmaninoff, Jay Chou
#pavzotv #pavzotvfashionchannel #pavzofashionchannel #pavzotvchannel
#biggestfashionvideochannelworld
pavzo tv, pavzo tv fashion channel, pavzo fashion channel, pavzo tv channel,
biggest fashion video channel in the world