Pure London SS18 – Day One – 23.07.2017 + my Valentino Filming Ban Story
Pure London SS18 – Day One – 23.07.2017 + my Valentino Filming Ban Story
Hello World,
Another post from me today from my visit of the Pure London SS18
fashion show at London Olympia from 23-25 July 2017.
I am happy to share with you a short video I took during my visit there
and a lot of pictures as well. However the amazing experience was in
some way darkened by the move of a gentleman from "Valentino Bags"
stand on the second floor of the venue who was aggressive enough to
jump and ban me from filming the stand with the bags exposed.
The reason for that was I was accused of "product and industrial espionage" – WTF?!?!
You actually heard it 100% right. The gentleman said and I quote here: " I have no idea
who you are, stop filming as you might be a spy that will still our product designs. We are
VALENTINO, we will not allow you to take pictures and to film our stand. I will insist you
to delete all the photos and video files from your camera here and now in front of me as you don't have the right to do this"
Honestly, I stood there and I just couldn't believe my ears. I will find the name of that
gentleman tomorrow and I will definitely report this behaviour to the appropriate
accounts and of course will share the whole story on all of my social media profiles
as well.
I am not sure what was actual reason to be accused of being a spy doing an industrial
espionage but it is absolute the most disgusting experience of the day by all means.
There's an old saying: The bigger they are, the harder they fall. And even VALENTINO
should be aware of such a preposterous behaviour of their representatives. Even nowadays, when the social media lifts up corporations and could easily bring them
down in a matter of hours.
And just to clarify 100% the situation here in case you are wondering: I was with my giant
printed PURE LONDON – VIP ACCESS PASS around my neck, with my company's  name PAVZO LTD name and my name and with my position in my company – Filming and Photography.
So, clearly I wasn't spying on anyone, nor I was stealing someone's industrial design
whatsoever – actually it was just the other way around. I was giving away my business cards, talking to brand representatives and making new networks and connections. So VALENTINO – Shame on you and please send your reps back to school and teach them some manners as well. Please, it is crucial in 2017 to protect your
brand identity and not to let idiots like this person to destroy your DNA and image.
Aside from this hilarious story, the day was amazing – the key speaker – Pam Hogg was
absolutely spot on with all the stories she had to share with us and there were some
really important words of wisdom to remember there as well.
I have edited a short film as I already mentioned this above and you will be able to
watch it HERE on my YT channel and I hope you will like the photos and the highlight videos I have to share with you today from the first day at the Pure London SS18 Fashion
Show.
Pure London SS18 – Highlights – Day One – 23.07.2017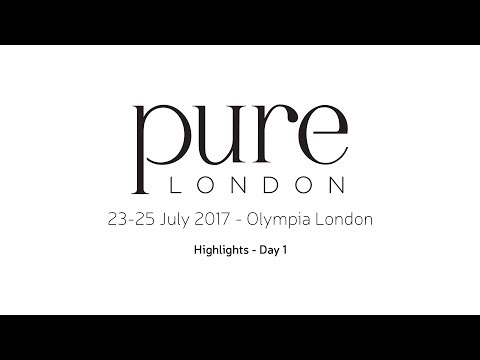 LOVE AND GRATITUTE
PAVZO
©2017 PAVZO LTD
Copyright ©2017 PAVZO /PAVZO LTD, London/
All rights reserved. Unless otherwise indicated, all materials on these
pages are copyrighted. No part of these images, texts, work or videos or audio
may be used for any purpose without explicit authorization from PAVZO LTD. Reproduction, modification, storage or archival of any work in any form or by any means, is strictly prohibited without prior written permission.
#pavzo #london #filming #fashionphotography #purelondon #olympiakensington #VIPAccess #lovemyjob #PamHogg #filmmaking #fashionhistory #brands #business #speakers #presenters #talks #fashion #show #ss18 #purelondonexperience #pavzoltd #valentino #filmingban #valentinobags #productespionage #stealingbagsdesign #dayone