RS BY ROCKY STAR SUMMER COLLECTION 2019 – FASHION FILM BY PAVZO – 4K
RS BY ROCKY STAR SUMMER COLLECTION 2019 – FASHION FILM BY PAVZO – 4K
Fashion filming today with the gorgeous Bolywood celebrity actress and Community services Activist @DiaMirzaOfficial for the
RockyStar newest Summer Collection 2019 ! The official photographer was JamesRudland, assisted by AaronPrice with the HMUA AliceTheobald
RS by ROCKY STAR's summer collection introduces an eclectic mix of free-flowing silhouettes in contemporary styles.
Get your hands on these flattering ensembles exclusively at Shoppers Stop stores and online.
Fashion Video – Produced and Filmed by:: @PAVZO_ for PAVZO LTD, London
Model:: @DiaMirzaOfficial
Designer:: @RockyStarOfficial
Photography Assistant:: @AaronPricePhoto
HMUA:: @WonderlandHairAndMakeup
Photographer Campaign:: James Rudland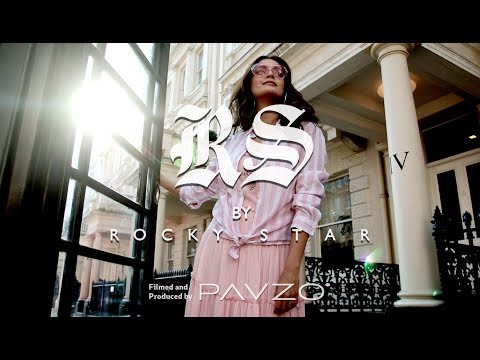 Copyright ©2019 PAVZO /PAVZO LTD, London/
All rights reserved. Unless otherwise indicated, all materials on these
pages are copyrighted. No part of these images, texts, work or videos
may be used for any purpose without explicit authorization from PAVZO LTD. Reproduction, modification, storage or archival of any work in any form or by any means, is strictly prohibited without prior written permission.
.
.
.
.
.
.
.
.
.
.
.
.
.
#pavzo #producer #london #photography #fashion #film #interview #celebrity #DiaMirza #topmodel #indianactress #aspiringmodels #photoshoot #setlife #gorgeousmodels #designer #fashioncareer #DiaMirzaOfficial #bolywood #RockyStarOfficial #JamesRudlandPhotography #AaronPriceAssistant #AliceTheobaldHMUA #actress #RSByRockyStar #RockyStar #DiaMirza #ShoppersStop #HighStreet
pavzo, producer, london, photography, fashion, film, interview, celebrity, Dia Mirza, top model, indian actress, aspiring models, photoshoot, set life, gorgeous models, designer, fashion career, Dia Mirza Official, Rocky Star Official, James Rudland Photography, Aaron Price Assistant, Alice Theobald HMUA, actress, RS By Rocky Star, Rocky Star, Dia Mirza Bolywood, Shoppers Stop, High Street, summer collection
#pavzotv #pavzotvfashionchannel #pavzofashionchannel #pavzotvchannel
#biggestfashionvideochannelworld
pavzo tv, pavzo tv fashion channel, pavzo fashion channel, pavzo tv channel,
biggest fashion video channel in the world