Un Jour Ailleurs feat. actress Andie MacDowell
Hello World,
I am so happy I can already share with you the final bits and the finished look of the project I was involved in couple of months ago called "Un Jour Ailleurs x Andie MacDowell".
The most interesting part for me personally, was the chance to work alongside with a friend of mine and a great film director and a colleague – Benjamin Audour. This time I had the heavy task to stay not behind the camera but behind the microphone instead – a lot of microphones to be honest 🙂 and to record the amazing the interview with the American actress Andie MacDowell. The rest is history I guess.
And once again, I am really happy the final bits are ready and live and I can already share
them with you! And of course, any of that would by even close to be possible without the massive International team of professionals and names like: Jan Welters – the official photographer and his gorgeous assistants – Rebecca Lieve and Naomi Richmond, Benjamin and the DOP Benjamin Chartier, the DO – John Chevalier, the Creative Director Emeline Schmid, the Hair stylist, MUA and Tailor – Dayaruci, Lisa Clayton and Mary Greenwell, the BTS photographer – Guillaume Lechatand many, many more working really hard behind the scenes of this amazing project.
Also, I must to mention here the CEO Un Jour Ailleurs – Gaelle de Prunele, CEO Etoile Rouge – Delphine de Cnecaude.
I hope you all going to like the final videos and I will upload a short BTS video from the location shoot as well, so you can have a better picture about the busy environment of this shoot – where everyone knows his trade inside-out and is a top notch professional – a job you must love and be passionate about.
That's all, folks!
ENJOY!
Love and Gratitude,
PAVZO
The TEAM::
CEO – Un Jour Ailleurs – Gaelle de Prunele
Andie MacDowell – Represented by IMC Partners c/o Karen Sellars
Assisted by Daniel LeBlanc (LA)
Personae Consilium – Amanda Bross
CEO Etoile Rouge – Delphine De Canecaude
Creative Director – Emeline Schmid
Film Director – Benjamin Audour
DOP – Benjamin Chartier
Sound Engineer – PAVZO
BTS Photographer – Guillaume Lechat
Art Buyer – Producer – Virginie Leblanc
Official Photographer – Jan Welters
Photography 1st Assistant – Rebecca Lieve
Photography 2nd Assistant – Naomi Richmond
Digital Operator – John Chevalier
Fashion Stylist – Laurence Alexandre
Tailor/Stylist Assistant – Lisa Clayton
Hair Stylist – Dayaruci
MUA – Mary Greenwell
MUA Assistant – Mattie White
Manicurist – Anatole Rainy
Andie MacDowell nous dévoile sa vision de la mode – Un Jour Ailleurs France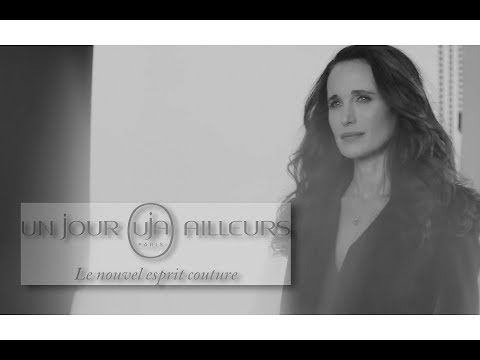 Andie MacDowell devient la muse du Nouvel Esprit Couture – Un Jour Ailleurs France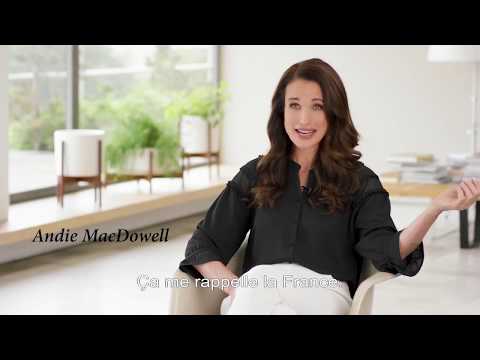 Copyright ©2019 PAVZO /PAVZO LTD, London/
All rights reserved. Unless otherwise indicated, all materials on these
pages are copyrighted. No part of these images, texts, work or videos
may be used for any purpose without explicit authorization from PAVZO LTD. Reproduction, modification, storage or archival of any work in any form or by any means, is strictly prohibited without prior written permission.
.
.
.
.
.
.
.
.
.
.
.
.
.
.
.
.
.
.
.
.
.
.
.
.
.
.
.
.
.
.
.
.
.
.
.
.
.
.
.
.
.
.
.
.
.
.
.
.
.
.
.
.
.
.
.
.
.
#pavzo #london #filming #filmdirector #photography #videography #lovemyjob #lovemywork #happydays #internationalteam #lifeonset #dowhatyoulove #myofficeforaday #audio #recording #professionalsatwork #celebrity #photoshoot #reddragon #red6k #reddragoncamera #profoto #studiolights #joker #hmi #magnumstudiolondon #andymacdowell #andiemacdowell #unjourailleurs #etoilerouge #janwelters #rebeccalieve #laurencechevalier #lisaclayton #benjaminaudour #benjaminchartier  #soundengineer #virginieleblanc
pavzo, producer, london, filming, film director, photography, videography, love my job, love my work, international team, life on set, do what you love, my office for a day, audio, sound engineer, recording, celebrity, photoshoot, red dragon, red 6k, red dragon camera, profoto, tudio lights, joker, hmi, magnum studio london, andy macdowell, interview, andie macdowell, un jour ailleurs, etoile rouge, jan welters, rebecca lieve, laurence chevalier, lisa clayton, benjamin audour, benjamin chartier, virginie leblanc
#pavzotv #pavzotvfashionchannel #pavzofashionchannel #pavzotvchannel
#biggestfashionvideochannelworld
pavzo tv, pavzo tv fashion channel, pavzo fashion channel, pavzo tv channel,
biggest fashion video channel in the world